Father and son push full on innovation in Friesland
'Crop protection with chemicals is under pressure'
Albert (58) and Reinder (23) Hogenhout have a plant protection products trading company called Agro-Servo and an arable farm in Kimswerd, Friesland. To be ready for the future, they are fully committed to innovation. One of such innovations is the use of Pireco's biostimulant Tercol. 'The wireworm infestation significantly reduced and is in line with our way of sustainable entrepereneurship.'
Reinder symbolises the new generation of farmers. At the age of 23, he is co-responsible for two companies. He has no doubts about a future in the agricultural sector, even though there are numerous challenges anno 2022. 'I grew up with it.' Father laughs: 'I didn't even have a chance to discourage him from it.'
The twenty-year-old believes he should do what he loves most. 'My father has always been innovative, I want to continue that. We have to, because crop protection with chemicals is under pressure and regulations don't make it any easier.'
About four years ago, the entrepreneurs came into contact with Pireco. 'The agricultural sector has stuck to working with chemicals for quite a long time because the idea was that this was the way to go,' says Reinder. 'Through Profytodsd we were made aware of Tercol, a natural approach to, in our case, make potatoes more resilient to wireworm holes.'
On the farm, wireworms are a major challenge, partly due to the increasing amounts of organic material being brought in. 'We have a big challenge', aldus Reinder. 'It resulted in a lot of damage on the 35 hectares of table potatoes. That infestation has now greatly reduced. The advice on ripped grassland is to use it also at the time of haulm kill, but till now we never really needed it on our farmland.'
According to both, the choice of Tercol fits the developments needed for a stable future. 'Green and sustainable. We are a pilot farm and are working together with Profytodsd because we are curious about new inputs, fertilisation and precision agriculture.' Reinder calls it important to tell the story. 'Anything applied on the land with a spraying machine leads to dissatisfaction with comsumers. Even if the applications is totally green.'
According to Albert, there is a lot of ignorance among citizens. 'For example products are always available in the supermarket and therefore the awareness that potatoes, fruit and vegetables are seasonal products is disappearing. There is still an important task for the agricultural sector to communicate this better, because we are innovating. It is up to us to show that we are sustainable.'
'Opposed to applying pyrethroïden'
I've never done it before, so I think I can do it. Niels van der Waal (32) of Philipsburg in Numansdorp, grower with CZAV – 'I am a stubborn entrepreneur' – chose to grow sweet potatoes in the Hoeksche Waard in 2017. A crop that thrives best in a subtropical climate and which he learned about during a business trip to Egypt. 'I tasted the product there, liked it, and thought there must be some posibillities for the product in the Netherlands'.
Five years later, I can conclude that that observation was correct. 'But it is a (success) story with many bumps,' Van der Waal says. 'The summer of 2018 was the warmest in decades, so that helped me on my way. However, the risks are high.'
One such risk is wireworms, which also appear to love sweet potatoes. 'In my search for solutions, I found Pireco through Google. I called them and asked if they were able to do anything for me. Their product – in my case Tercol – and strategie works. It fits with making the sector more sustainable and my views, as I am against to applying pyrethroïden.'
Article written by Rik Leonards.
Written by your advisor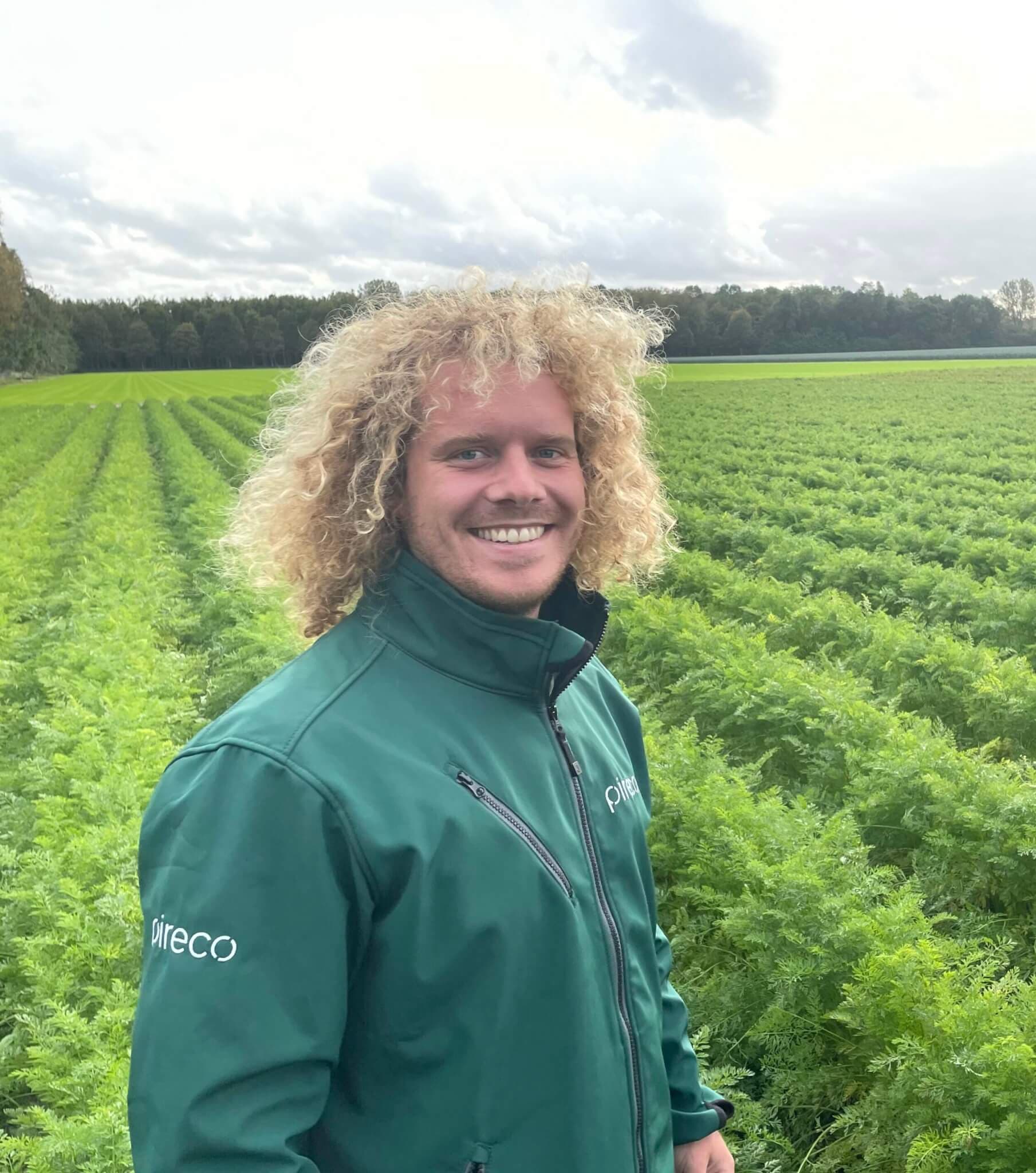 Discussed products
Share this item
Stay up to date!
Sign up for our newsletter where we will keep you informed about new products and the experiences of others. We will not send you a weekly email but rather once in a while.
Which products fit your cultivation system?
Together with your cultivation advisor, we are happy to think about this.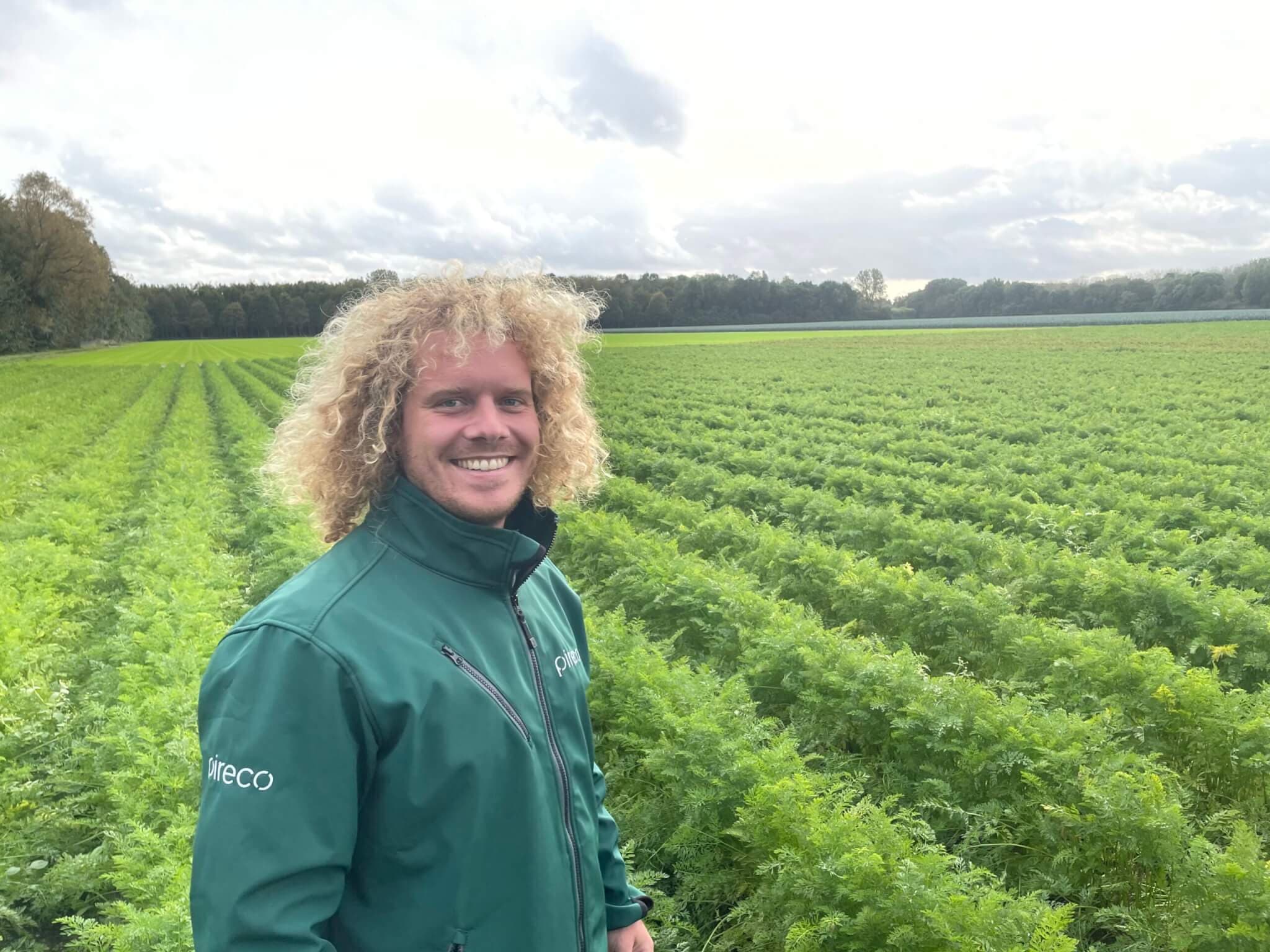 Job Simmes
Specialist in agriculture. Also, marketing and communication is not unknown to him. Together with his customers with his feet in the clay, then Job is satisfied.