Onze producten
De producten van Pireco kunnen breed worden toegepast. Zowel als bodembehandeling of als vloeibare behandeling op de plant tijdens het groeiseizoen. Onderstaand in grote lijnen de toepassingen. Lees verder over specifieke toepassingen in diverse situaties.
Horti
'Horti' includes our product line used in drip applications and covered crops. The Pireco-Horti-Line has a special filtering, ensuring optimal use in greenhouse farming.
Plant
'Plant' includes our product line used in open field growing and uncoverd crops.
Soil
'Soil' includes our products applied around the root zone in open field and uncovered crops.
Welke producten passen bij jou in het teeltsysteem?
Samen met jouw teeltadviseur denken we daar graag over mee.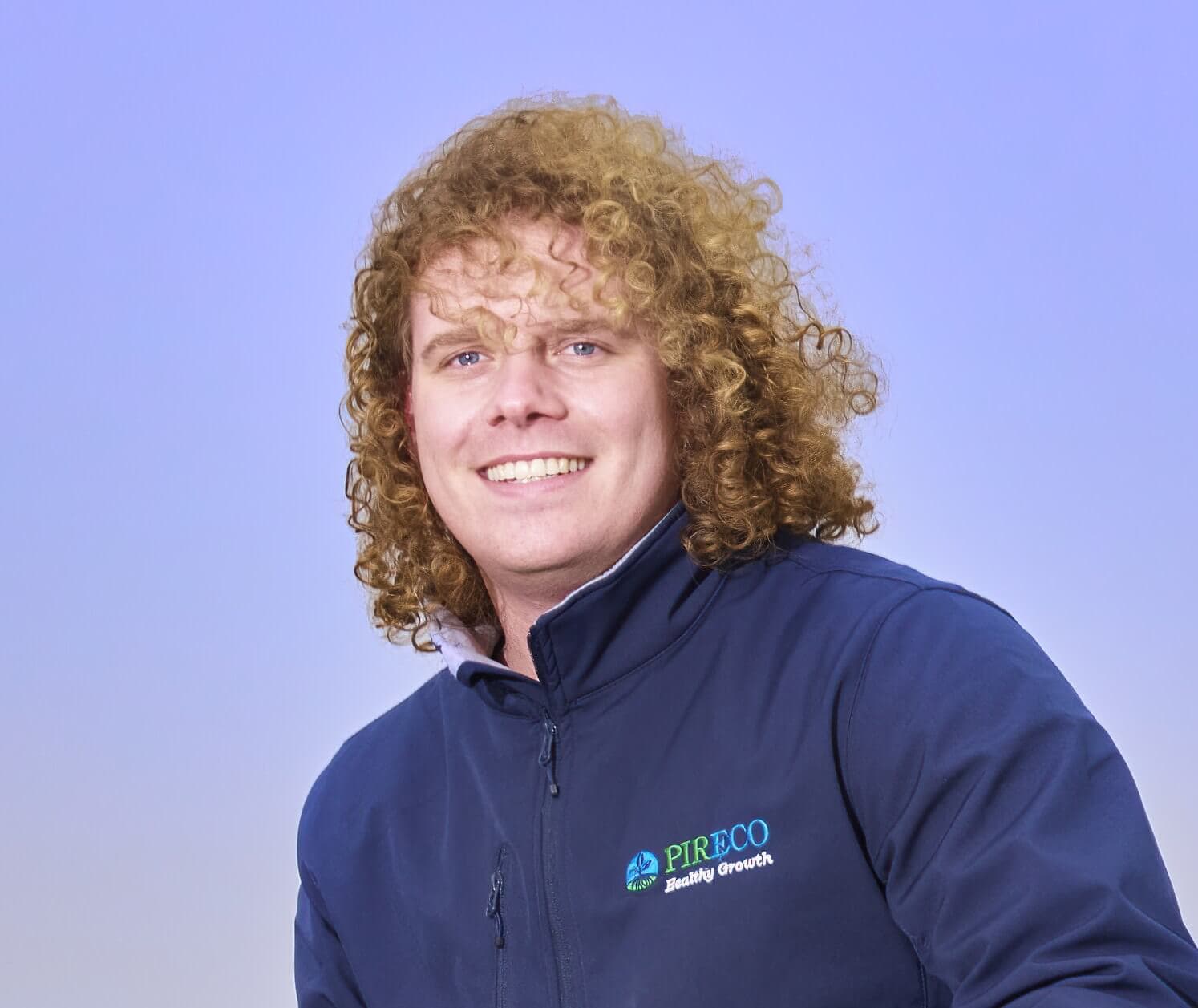 Job Simmes
Specialist op het gebied van akkerbouw. Ook marketing en communicatie is hem niet vreemd. Samen met zijn klanten met de poten in de klei, dan is Job tevreden.